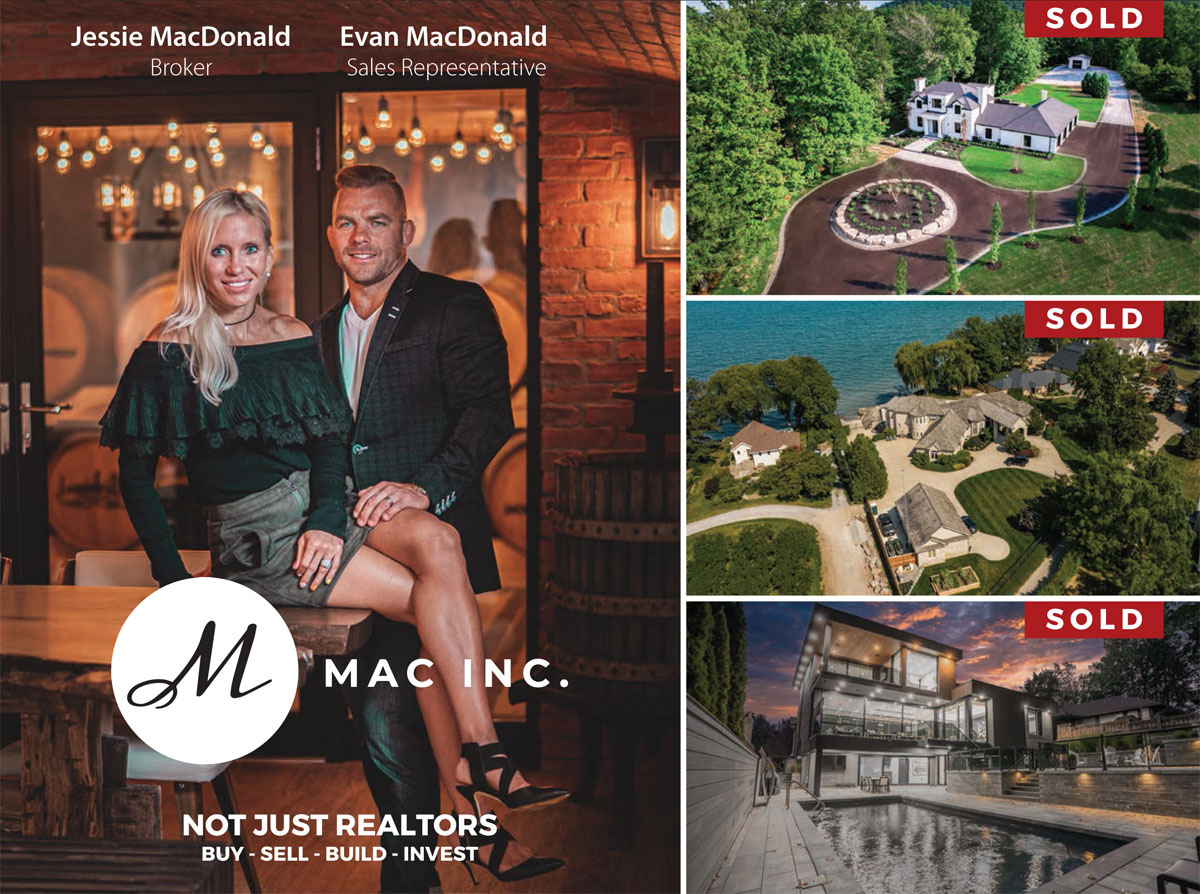 At Mac Inc, we don't sell real estate, we sell Lifestyle!
We have been so fortunate in our lives to have visited 44 countries and have come to the conclusion that Niagara is one of the best places to live, not just in Canada but in the world. Our number one focus for all our buyers, whether local or from abroad, is to properly showcase Niagara for its unique lifestyle.
Niagara is a final destination, a place where people dream and work most of their lives to call home. It's of utmost importance for us to showcase Niagara for all it has to offer and to find the perfect lifestyle fit for you and your loved ones. That's why we started our seadoo and boat tours for our waterfront buyers. It's one thing to drive the streets to see your dream waterfront properties but seeing it from the water is a totally different experience.
For those who are struggling with what part of Niagara truly suits them, we started our helicopter tours, to give a Bird's Eye view and truly soak in the entire region and all the options in a couple hours. And of course, food and wine. Lifestyle almost always starts with the best food and wine and great conversation. That's why we love to take our buyers out to experience some of Niagara's hidden gems. We love Niagara and all it has to offer. It would be our absolute pleasure to help you find the perfect lifestyle fit for you and your family.