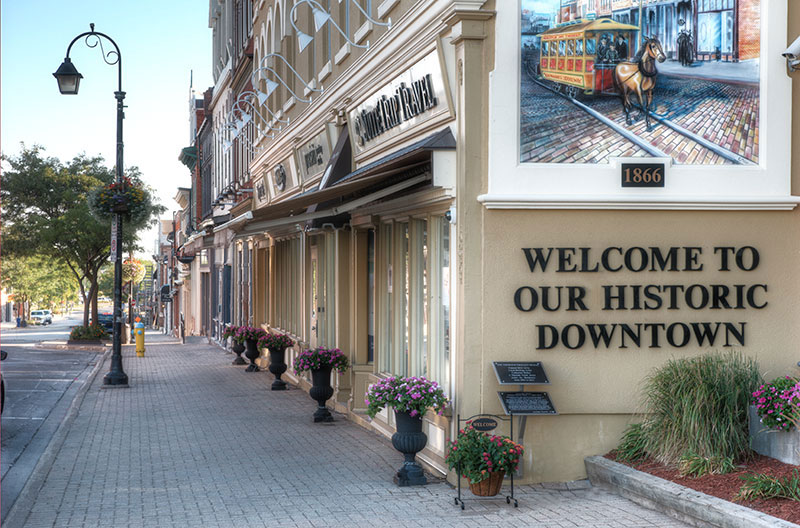 Invest in Thorold's Booming Real Estate Market with Mac Inc
Many know Ontario's Niagara region for its world-famous natural wonder and luxury homes. At Mac Inc, we have been well-acquainted with Niagara for several years, with communities in Thorold and Welland. Since we began building in the area, we have seen its rapid growth and development first-hand.
With a population of more than 17000 people, Thorold is located on the Niagara Escarpment. Are you looking to buy, sell, or invest in luxury homes in Thorold? We are here to help you discover your perfect home in Thorold. With our comprehensive knowledge of the local market, we are your go-to real estate agency in Thorold.
Finding your dream home or selling your property can be a significant life decision. Having the right real estate agency by your side makes all the difference. At Mac Inc, we are always dedicated to providing exceptional service, proper guidance, and personalized solutions.
Why Invest in the Real Estate Market in Thorold?
Investing in the real estate market in Thorold with our experts offers numerous benefits and opportunities. Listed are some reasons why Thorold is an excellent place to invest in real estate.
Growing Market
Thorold is experiencing steady growth, making it an attractive market for real estate investment. The city's strategic location and proximity to major transportation routes are one of the main reasons behind its growing real estate market. Thorold has excellent potential for a long-term property appreciation rate.
Rental Demand
Thorold is a popular destination for the top homes for sale. It is home to Brick University, which attracts a large student population which creates a strong demand for rental properties. Therefore, if you want to generate rental income, investing in our Thorold properties is a great idea.
Amenities and Infrastructure
One of the key reasons to invest in Thorold real estate is the wide availability of amenities and infrastructure. The city's infrastructure development plan is focused heavily on enhancing transportation networks and improving public spaces. Therefore, you will get good returns on your investment in the future.
Top Reasons to Choose Us for Homes for Sale in Thorold
Here are some top reasons to choose us as your real estate company in Thorold.
Client-Centric Approach
We put our clients first while selling waterfront homes in Thorold. Your satisfaction and success always matter to us. Our agents take the time to listen to your unique needs and preferences to customize the homebuying process. Whether you are buying or selling, we are committed to delivering exceptional results.
Extensive Services
We offer a full spectrum of real estate services to cater to your diverse investment and homebuying needs. Whether you are a first-time waterfront property buyer or a homeowner looking to sell, we provide expert guidance.
Enhance Your Property Buying Journey with Mac Inc
We leverage the latest technology and tools to offer you a seamless experience. Being the best realtor in Thorold, we provide virtual tours to make sure that you implement informed buying decisions. You can always reach out to us to sort-out your queries and concerns.
As the best realtor in Thorold, our dedicated team of professionals is always available to assist you. Reach out to Mac Inc today to discuss your requirements.