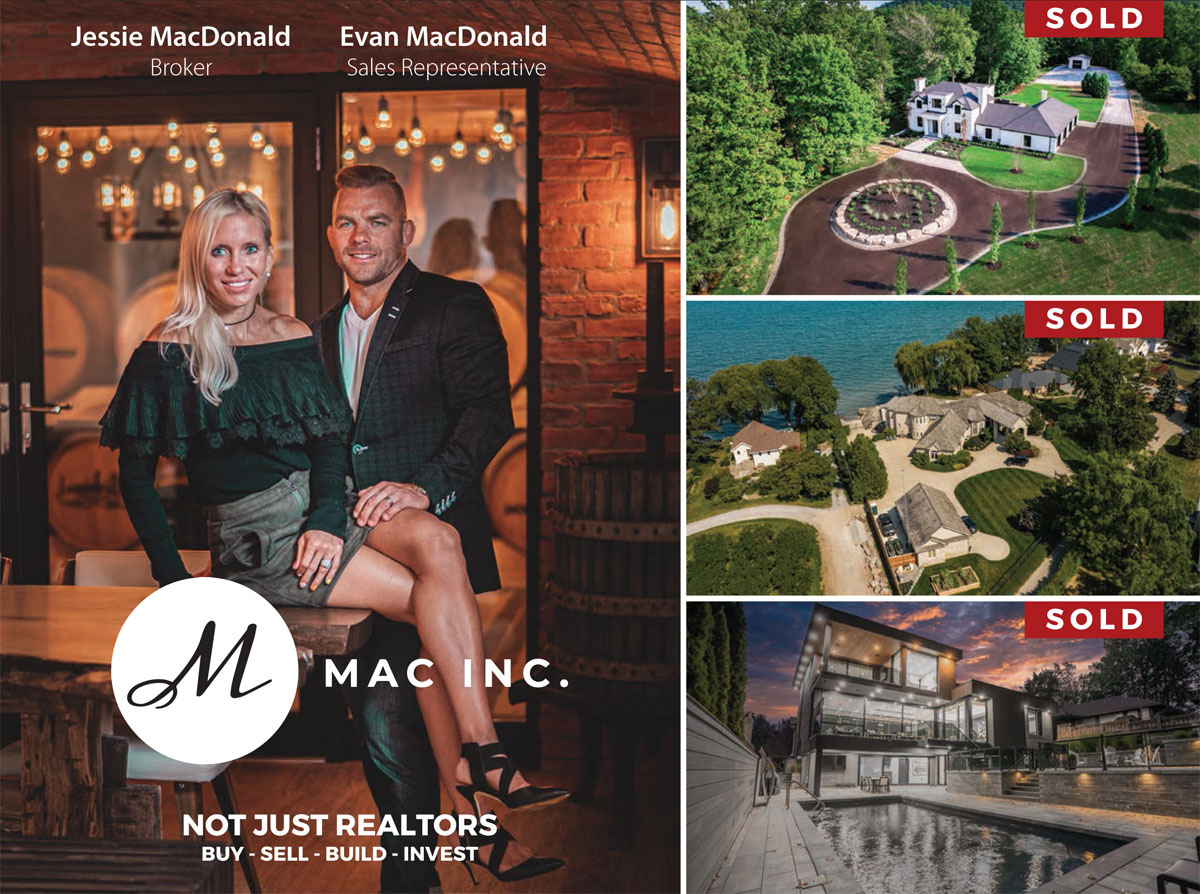 Our Story
We met at Brock university where we both had the dream of competing for team Canada. between the two of us we've won over 20 national championships, represented Canada at countless international competitions including Pan Am games, commonwealth games, the world championships and the Olympic games. We've had multiple top 10 finishes in the world and Jessie is one of five women in Canadian history to have been crowned a world champion.
We started in the world of real estate with a $5000 student loan. We bought our first student rental and since then we bought, built and flipped dozens of homes, converted old churches and factories into incredible apartments and commercial spaces and currently have over $100 million in real estate projects. We own and operate two Revel offices, one in St.Catharines and the other in Niagara on the lake. We fully believe and are fully committed to the Niagara real estate market.
The one trait that we've seen over and over with incredible athletes all over the world is passion. To wake up every morning with the dream to be the very best in the world at something and stop at nothing to get there. Now that we're both retired from wrestling we've taken that passion, drive and focus to our business. We absolutely love what we do and you can rest easy at night that your most valuable investment is in good hands. Because just as we've done in sport we wake up every morning with the goal to be the very best in this business and we will stop at nothing to get there.